Store Your Lubricants Right
Whether you're storing 55 or 55,000 gallons, you need a storage plan that prevents spills, leaks, and messes and prolongs the life of your lubricants and liquids.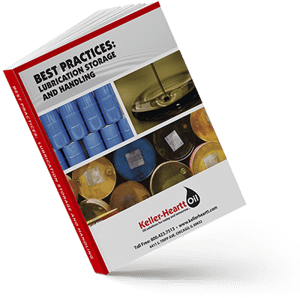 Download "Best Practices: Lubrication Storage and Handling" for info on:
Organizing your storage space
Storing product outdoors
Selecting storage containers
Labeling
Prolonging product life
Aligning with safety recommendations
Ready to shop for storage solutions? Start here.
Have questions? The experienced experts at Keller-Heartt are ready to help answer them. Remember, with Keller-Heartt most orders qualify for free delivery. How much will that save you?